Corporate Events
12 May 2018
W. K. To & Co. participates in ECLA (德和精品律所联盟) Private Forum in Beijing & ECLA 13th Partners' Annual Meeting & Conference in Xuzhou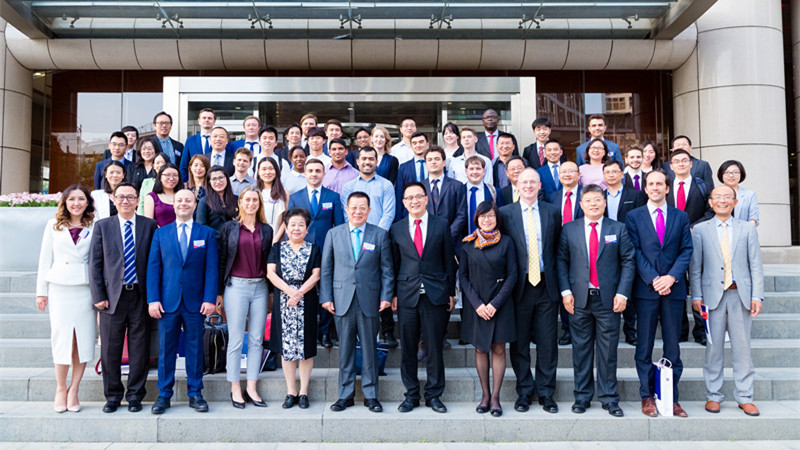 W. K. To & Co.'s lawyers Cindy Chen, Kenny Chun and Ronald To went to Beijing to attend the ECLA's 2nd Global Law Firm Cooperation Forum & Private forum on 9 May 2018 and participated in Founding Conference on the Establishment of EGLA (Elite Global Legal Alliance 全球精品律所联盟) and ECLA's 13th Annual Meeting & Conference from 10-12 May 2018 in Xuzhou, China.
On 9 May, Kenny and Ronald participated the Private Forum at Beijing DHH Law Firm, which gathered over hundred guests from overseas law firms, embassies and consulates for announcing the establishment of the Global Legal Alliance. Kenny spoke on "Law Firms in the Age of Globalization" on behalf of Hong Kong jurisdiction, both Kenny and Ronald had interactive discussions with other participants at the conference.
From 10-12 May, Cindy joined the ECLA's 13th Partners' Annual Meeting & Conference in Xuzhou. The conference was well attended by over 200 lawyers from 60 member firms in Russia, France, Vietnam, Pakistan, the Republic of Belarus, Israel, the Republic of Kazakhstan, Hong Kong, Taiwan and China. The theme for the conference this year was to address and discuss the challenges and opportunities of business affairs, financial regulation and foreign-related legal services under the new trends in China, in particular the Belt & Road initiatives. This international conference offered a unique opportunity for Cindy to meet and exchange thoughts with lawyers in other jurisdictions in the pursuit of expanding and advancing collaborative relationship.
About ECLA
Elite Chinese Legal Alliance (ECLA), one of the largest cross-region cooperation platforms for legal services in China. Currently ECLA has more than 52 member firms located in the major cities of mainland China, with a total of more than 5,000 lawyers.