Corporate Events
19 Jul 2018
W. K. To & Co. co-hosts "Introduction and Practical Tips on Mareva Injunction" seminar with ACCA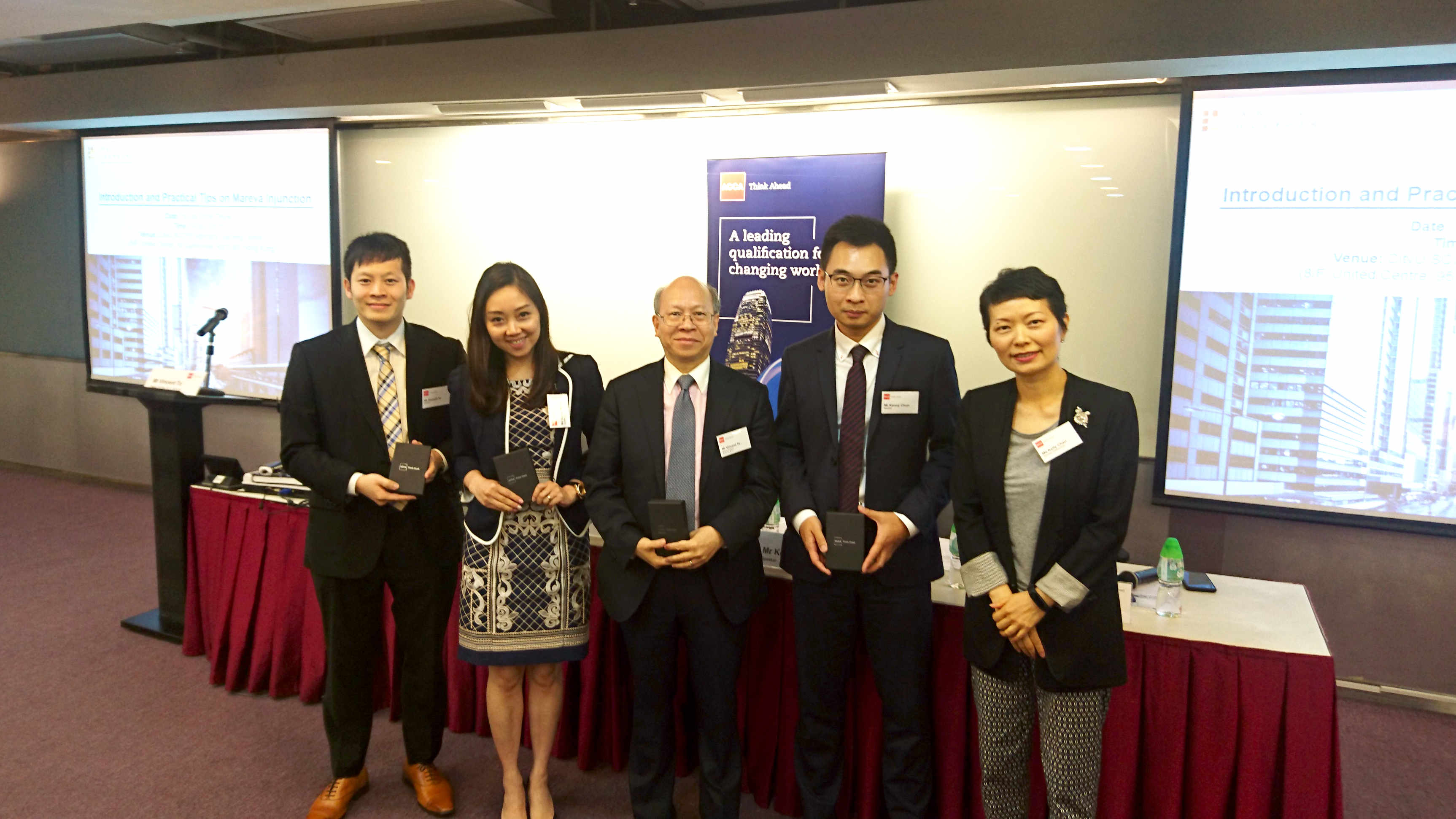 W. K. To & Co. co-hosted a CPD seminar on"Introduction and Practical Tips on Mareva Injunction" with Association of Chartered Certified Accountants (ACCA) Hong Kong on 19 July 2018 (Thurs). The seminar has attracted over 70 ACCA members including managing directors, CFO, general managers, compliance and accounting professionals from international and local financial institutions, corporations and professional services providers.
Kelly Chan, Member of Professional Development Sub-committee and Past Chairman of ACCA, opened the seminar with a warm welcome to the attendees, followed by an introduction of the seminar outline delivered by Vincent To, W. K. To & Co.'s Founder and Senior Partner.
The speakers, Vivian Wong (Partner), Kenny Chun (Consultant) and Ronald To (Senior Associate) discussed the legal principles for applying for Mareva Injunction, obligations owed by an applicant to the Court during the ex parte application and also considered the consequences of breaching these obligations, illustrated by cases handled by the firm.
The presentation was well-received by the delegates who found the materials informative and practical and provoked a lively discussion during the Q&A session.
We would like to take this opportunity to thank ACCA and the participants for their support.
About the Association of Chartered Certified Accountants (ACCA)
Founded in 1904, the Association of Chartered Certified Accountants (ACCA) is the global professional accounting body offering the Chartered Certified Accountant qualification with over 200,000 members in 180 countries.