Corporate Events
21 May 2019
W. K. To & Co. co-hosts a successful seminar with HKICS on "Shareholders Disputes – Practical Tips on the Rights & Remedies"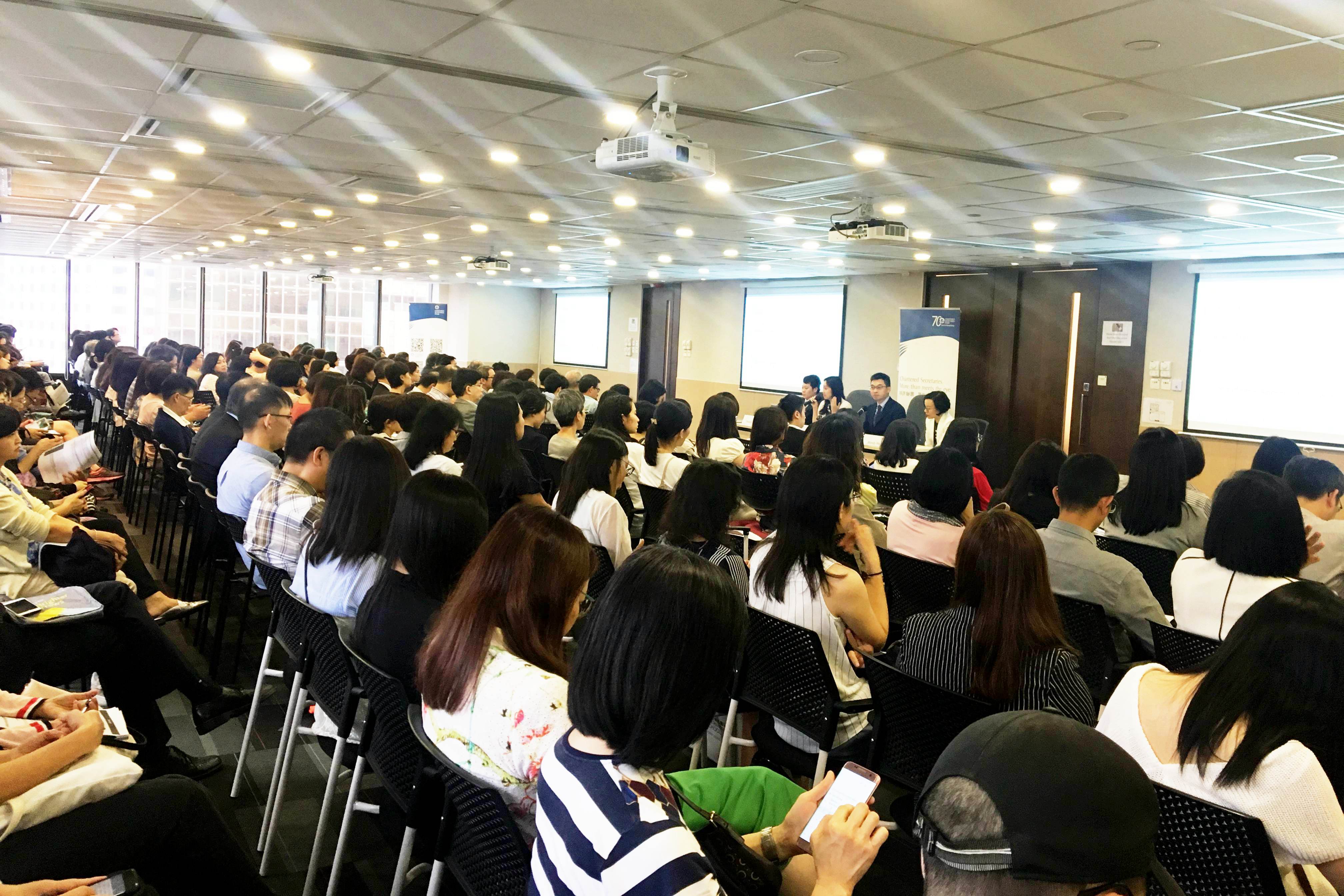 By invitation, W. K. To & Co.'s litigation team Vivian Wong (Partner), Kenny Chun (Consultant) and Ronald To (Senior Associate) delivered a CPD seminar on Shareholders Disputes – Practical Tips on Rights & Remedies to the members of the Hong Kong Institute of Chartered Secretaries (HKICS) on 21 May 2019. The seminar was over-subscribed with an attendance of over 200 participants, including in-house counsels, directors and senior managers from top-tier multinational companies, corporate services providers, financial institutions and accounting firms.
Wendy Ho, the Education Committee member of the HKICS and the Executive Director of Tricor Services Limited, kicked off the seminar by welcoming all attendees with a brief introduction of our speakers. During the presentation, Vivian, Kenny and Ronald discussed the common shareholders' disputes, rights and remedies for minority shareholders, and the importance of having properly drafted shareholders agreement and Articles of Association in place as preventive measures. The speakers also discussed recent cases involving complex shareholders' disputes handled by our firm to demonstrate the real life application of the various court remedies.
We received very positive feedback from the HKICS members who found the seminar informative, the topic also triggered heated discussion about practical legal issues between our speakers and participants over the Q & A session.
We would like to take this opportunity to thank HKICS and their members for their support.