Corporate Events
29 May 2019
W.K. To & Co. visits clients and law firms in Shanghai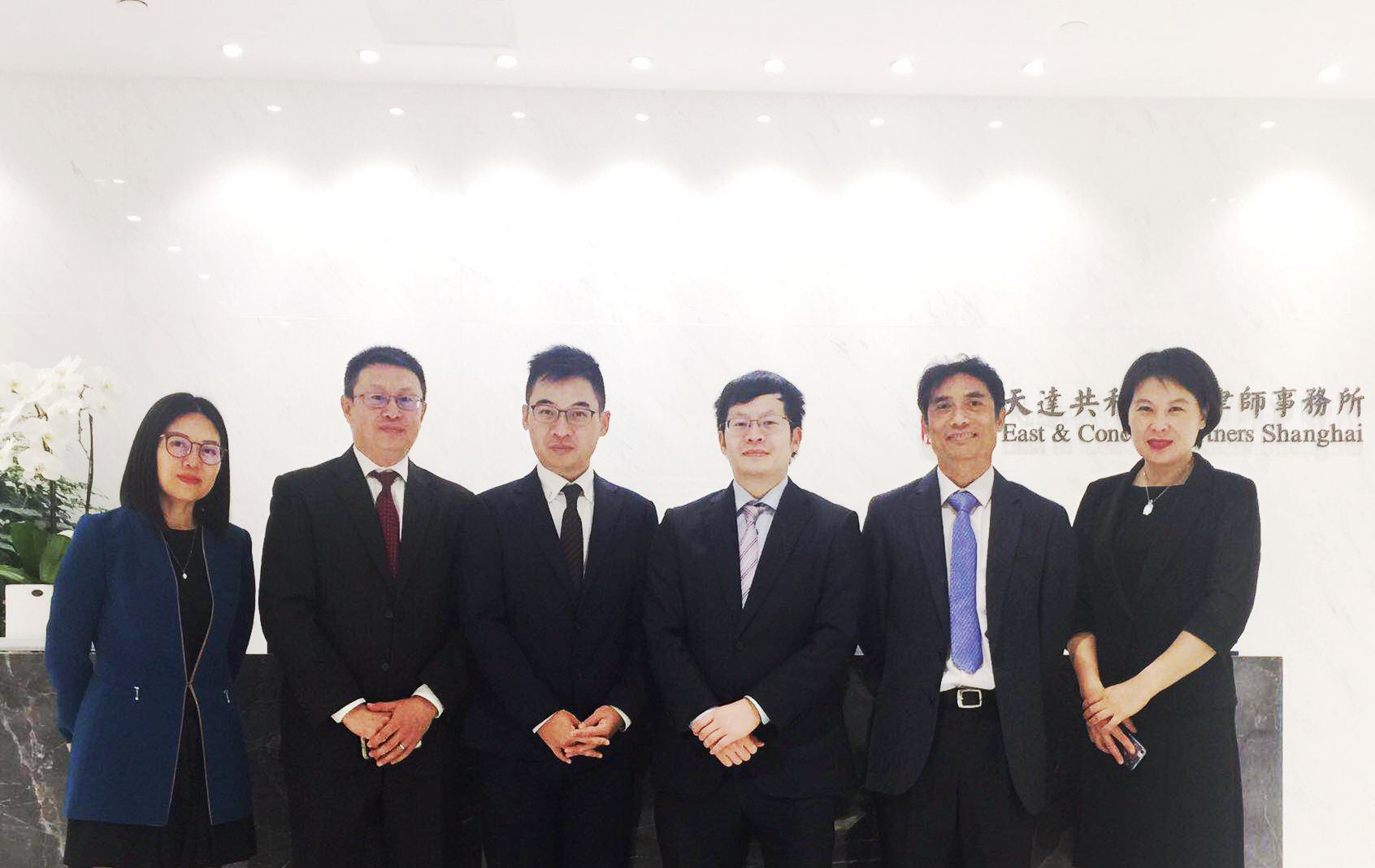 W. K. To & Co.'s lawyers Kenny Chun (Litigation and Dispute Resolution), Ronald To (Litigation and Dispute Resolution), Cindy Chen (Beijing Representative office) and Apple Jin (Paralegal) visited lawyers and clients in Shanghai from 26 to 29 May 2019, including East & Concord Partners Shanghai (天达共和律師事務所), River Delta Law Firm (江三角律师事务所), Hansheng Law Offices (汉盛律師事務所),Wintop Electric Shanghai (丰度电气有限公司), Dentons (大成律师事务所), Vistra China (瑞致达中国) and Heng Jie Law Firm (恒杰律師事務所).
We actively discussed the Hong Kong legal issues and updates with the above law firms and clients, in particular covering the enforcement of judgement between PRC and HK. Kenny and Ronald also delivered a seminar on Shareholders' Disputes – Practical Tips on Rights & Remedies to fellow practitioners in River Delta Law Firm and the presentation was very well-received and drew many questions addressed to the speakers.
The trip was fruitful and we also gathered some useful and specific feedback from our clients and business partners, which would be useful for us to further strengthen the mutual strategic relationships. We would like to thank again the hospitality of all the above lawyers and clients during our visit.