Corporate Events
30 Oct 2017
W. K. To & Co. participates in the 2017 Lawyers Associated Worldwide (LAW) Annual General Meeting in Miami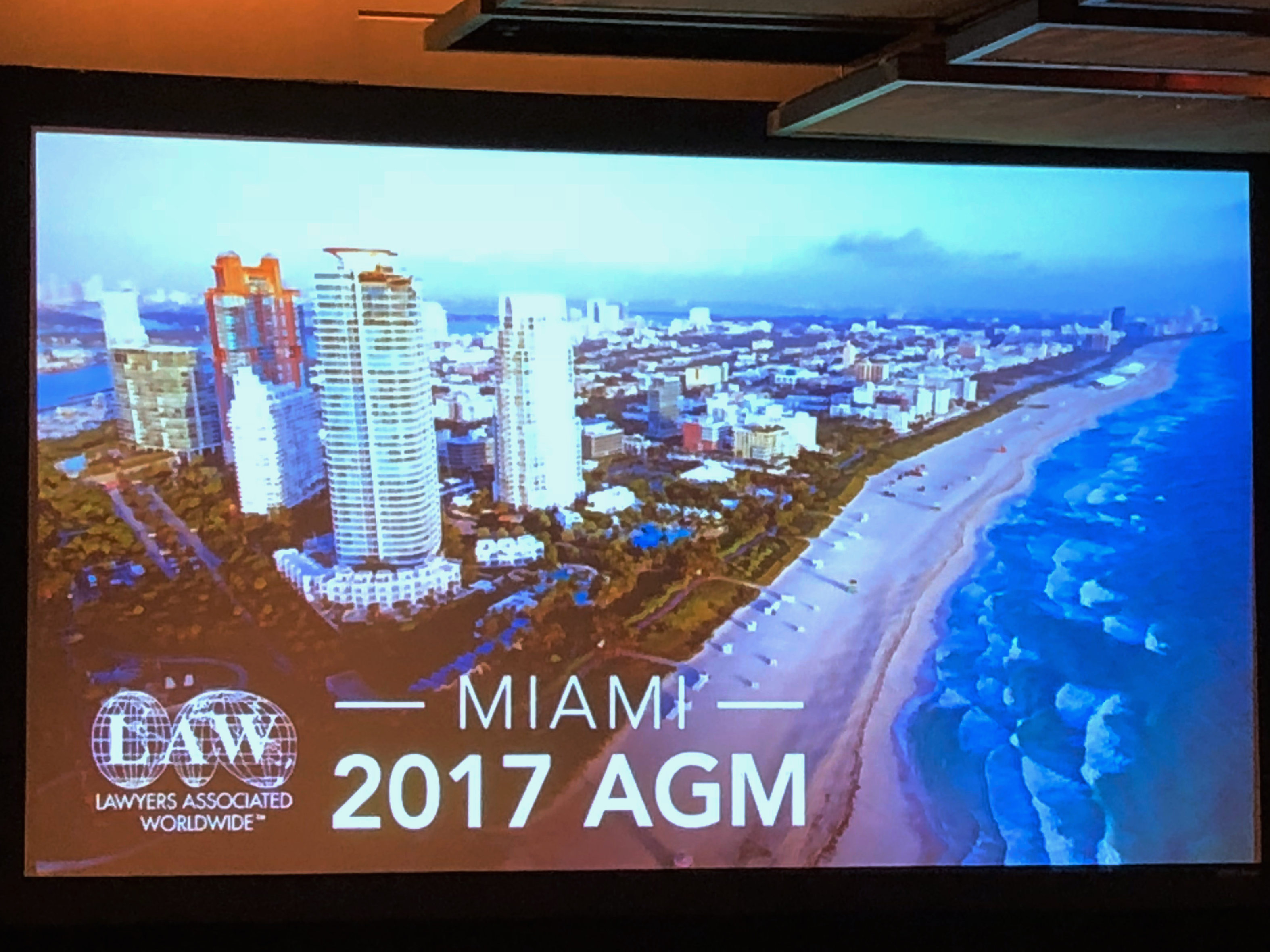 Vivian Wong (Partner, Litigation and Dispute Resolution) participated at the 2017 Lawyers Associated Worldwide (LAW) Annual General Meeting at Miami, Florida, the USA from 18 – 21 October 2017.

This worldwide conference gathered over 100 senior partners and lawyers from more than 50 countries across the Americas, Asia Pacific, Europe, Middle East and Africa. The meeting discussed the future of the business of law and what independent law firms can do to keep pace, new approaches to leadership in law firms, including the management of organizational change and other important industry topics. The meeting also included insightful and stimulating break-out sessions covering subjects such as case management and advising clients given the uncertainties associated with Brexit.

This event also offered several opportunities for Vivian to network among legal specialists across the LAW network and strengthen the firm's international business relationships.

W. K. To & Co. will be hosting the LAW Asia Pacific Regional Meeting 2018 from 22 – 24 March. We look forward to welcoming friends across the Asia Pacific region to our hometown, with a view to continuing to strengthen ties with legal practitioners worldwide and raise our international profile.

Lawyers Associated Worldwide (LAW), established in 1989, is a global legal association with over 100 independent member firms across the Americas, Asia Pacific, Europe, Middle East and Africa.